Vacu-Press® Flexloader 9000

The Vacu-Press Flexloader 9000 is an industrial pressure/vacuum installation suitable for the suction and blowing of dry and wet material.

This installation is built on a 20 ft. ISO container frame and can easily be placed on a truck container chassis with a hook arm or through a cable system.

The six cylinder Caterpillar engine drives an Aerzen high vacuum roots blower with a capacity of 9000 m³/hour. The maximum vacuum is 90 % and the maximum overpressure is 1 bar. The nett volume of the Flexloader is 12 m³.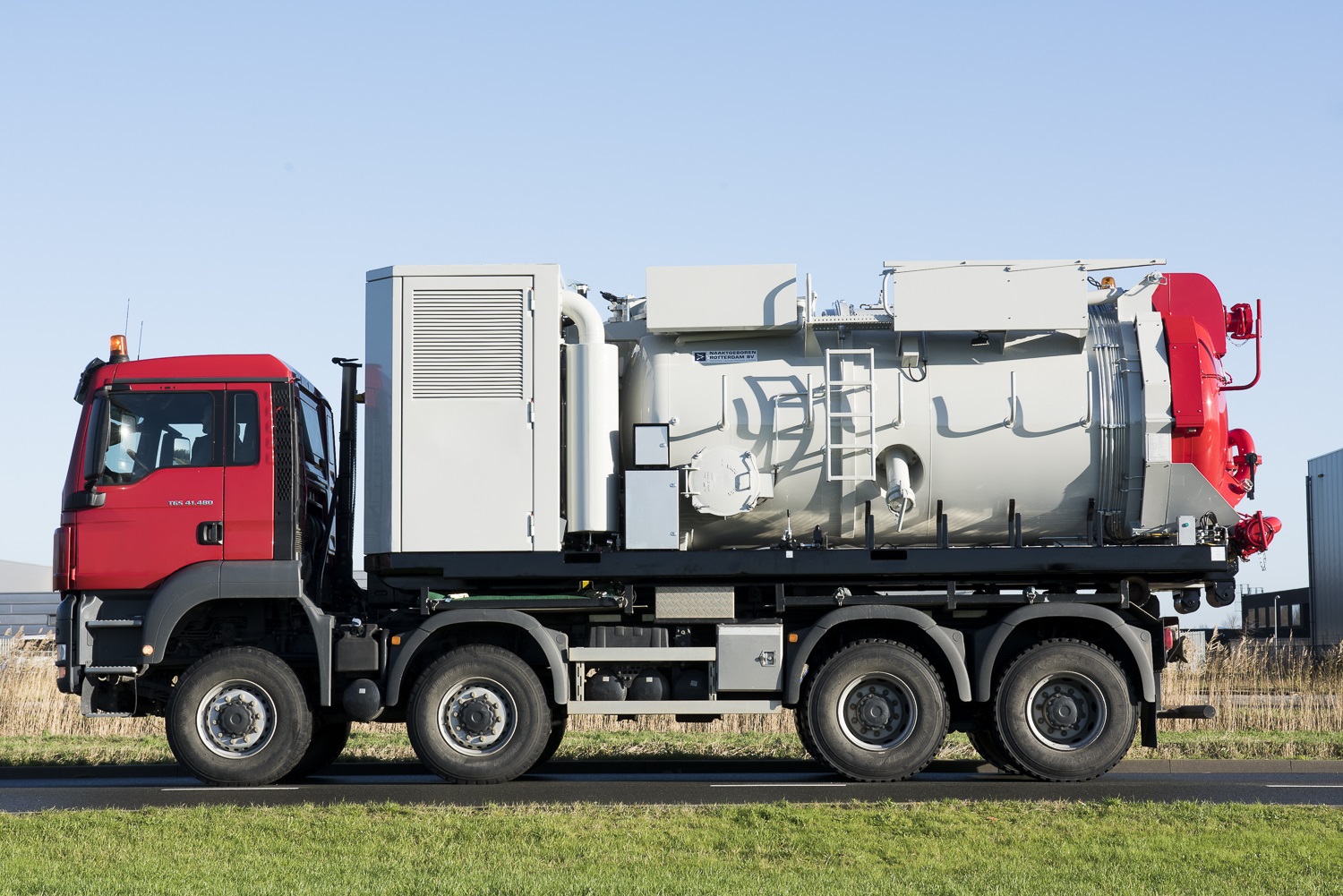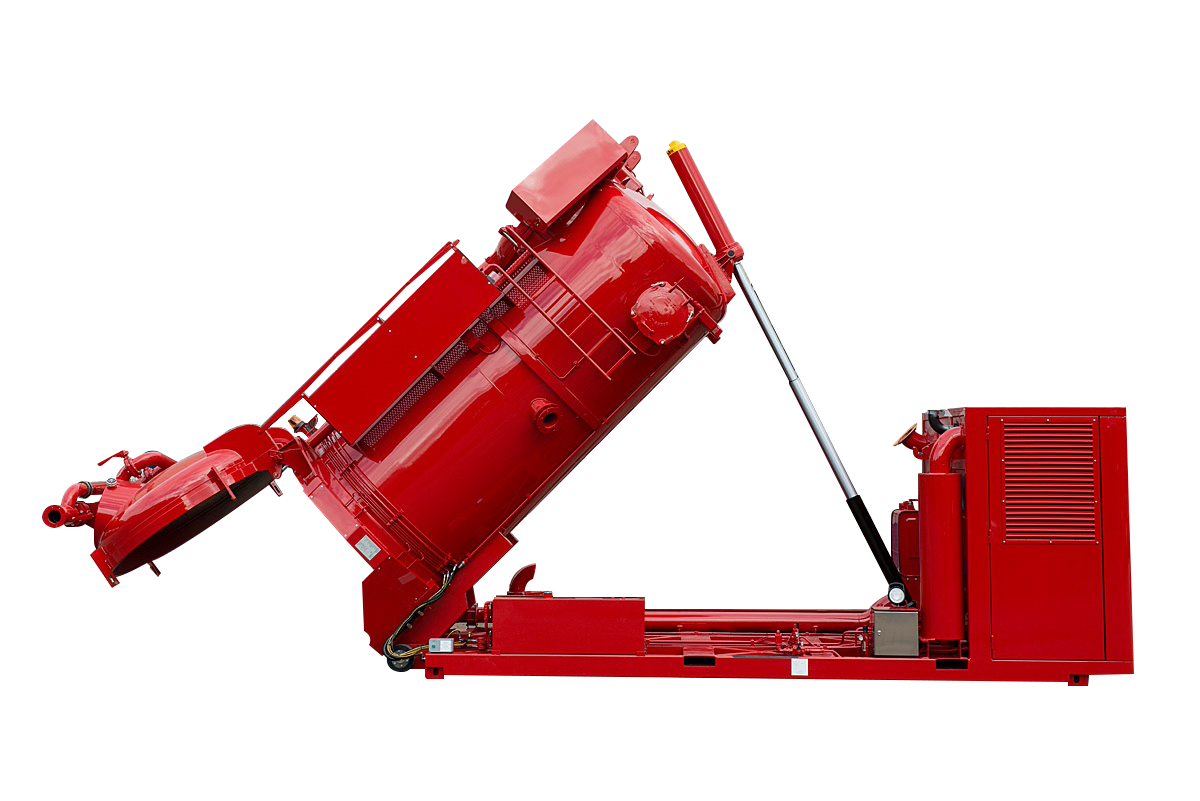 Specificaties
Vacu-Press® Flexloader 9000
Tank
Stainless steel type-304
Chassis
ISO 20ft containerframe with Twistlocks
Engine
Caterpillar C6.6 – six-cylinder – 220pk
Pump
Aerzen GM-90Sm, air-cooled full-vacuum blower
Filter
26 m² with reversed rinse
Safetyfilter
Stainless steel housing including stainless steel plate filter (150 micron)
Driving
Belt drive or direct
Payload
Capacity approx. 12m³
Loaded
Suction or through manhole
Unload
Blowing or tipping

Download de PDF