Vacu-Press® Catalyst

Vacu-Press catalyst installations are standard built in a 20 ft. ISO container frame or as a trailer.

The unit is brought into action in an environment where fire hazard should absolutely be avoided. This catalyst unit makes it possible because oxygen is eliminated by introducing nitrogen into the system to minimize combustion.

During the filling of a silo it is possible to unload the material by using a double dome valve in the discharge system.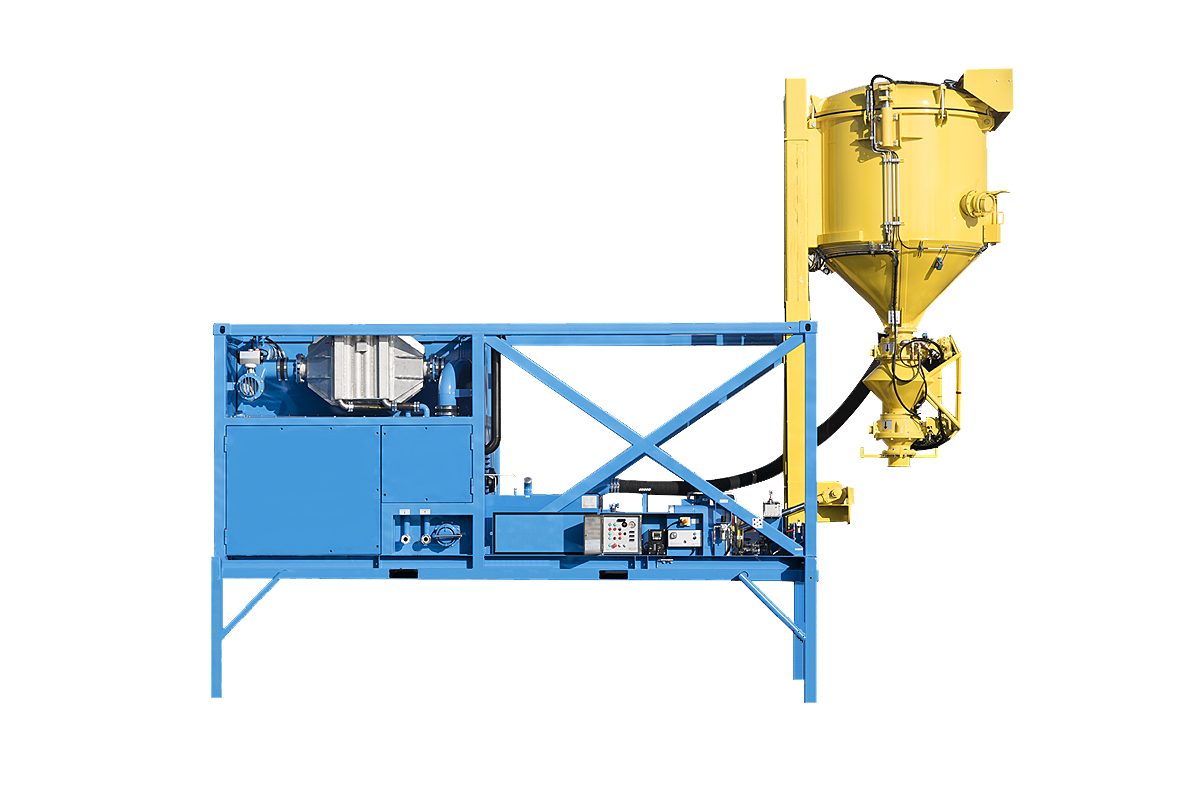 Specificaties
Vacu-Press® Catalyst
Tank
filter compartment: stainless steel type-304
Chassis
ISO 20ft containerframe with Twistlocks / semi-trailer, various axle configurations
Engine
Caterpillar C6.6 – six-cylinder – 220pk
Pump
Aerzen GM-90Sm, air-cooled full-vacuum blower
Filter
26 m² with reversed rinse
Safetyfilter
Stainless steel housing including stainless steel plate filter (150 micron)
Driving
Belt drive or direct
Payload
continuous discharging through branch lock
Loaded
Suction through hose
Unload
Unload in Big Bag or container

Download de PDF