Vacu-Press® Maxloader 9000

The Vacu-Press trailer is a modern 2- or 3-axle trailer with steered rear axle, especially developed for the suction and blowing of sand, gravel, substrate and fluids.

The Vacu-Press Maxloader is available with an Aerzen blower or screw compressor.

The power is supplied using a Caterpillar/Volvo diesel hydraulic system. The diesel motor speed is constant while the hydraulic motor speed is variable, resulting in an economical fuel consumption.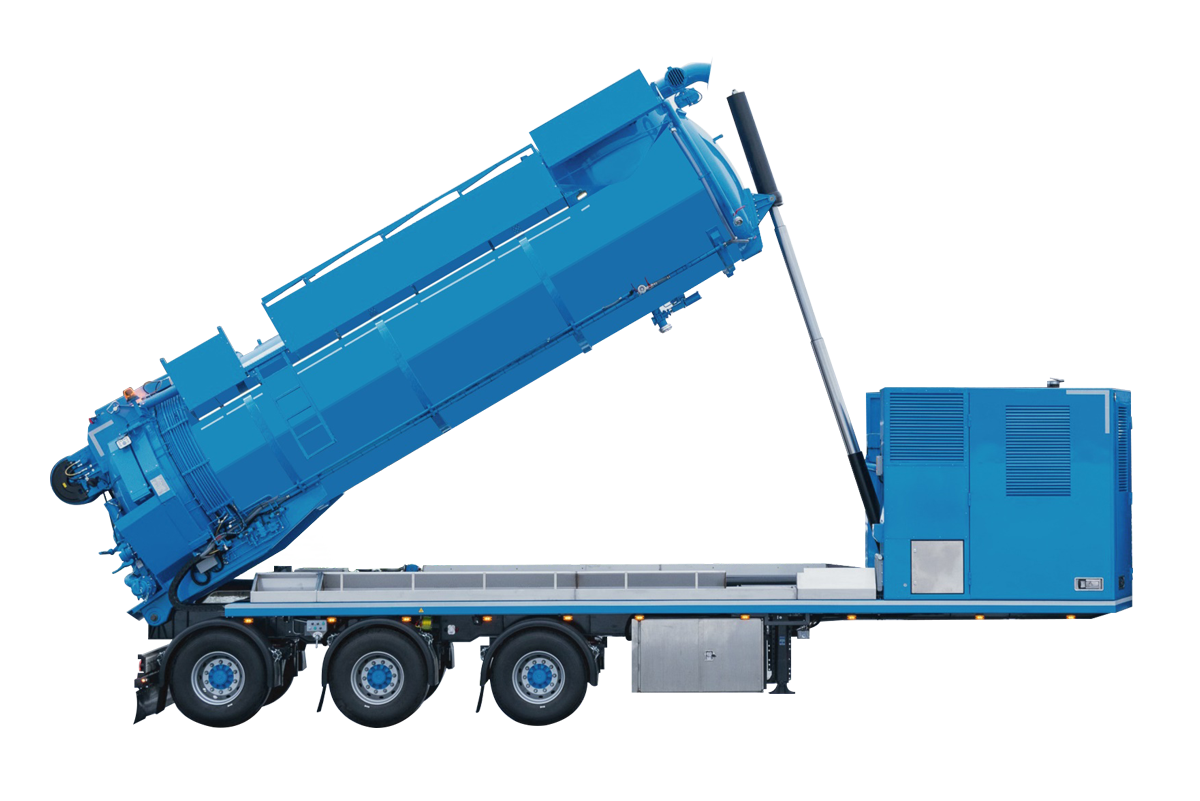 Specificaties
Vacu-Press® Maxloader 9000
Tank
Stainless steel type-304
Chassis
2 or 3 air-sprung axles, steered rear axle
Engine
Caterpillar/Volvo/Deutz
Pump
Vacu-Press 9000 high vacuum blower. Overpressure 1,2 bar max. Vacuum 0,95 bar.
Filter
Continuous cleaning with compressed air (46 m²)
Safetyfilter
Stainless steel housing including stainless steel plate filter (150 micron)
Driving
Integrated diesel engine with hydraulic or belt drive
Payload
Approx. 17.5 m³
Loaded
Suction or through manhole
Unload
Blowing or tipping

Download de PDF